Page 11



---
XXI
Last Contact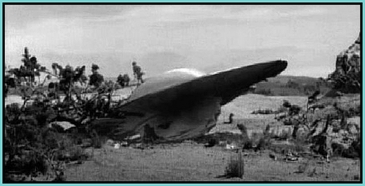 Within the confined cabin of the spacecraft, amid the acrid smoke that choked the remaining pockets of precious air, more explosions of sparks erupted from blackened control consoles and other smoldering circuitry.

As the last of the crew surveyed the damage and the bloodied bodies of the other members who lay dead or dying, verbal commands or other communications were no longer necessary. The ship was crippled beyond repair and it was only a matter of moments before it impacted the rugged terrain of the planet's alien, inhospitable surface.

Inhospitable? the captain thought, mocking his own log entries--what would be his last notes prior to an abrupt end to a voyage which had been so full of promise and expectation. An exploration that would conclude instead with tragic, unforeseeable circumstances.

He wondered what would become of the pair who had safely ejected while they still could. The commander again smirked. Safely?

Just then, more fire and more fountains of sparks shot and shouted from the jagged rips and tears left by chunks of shrapnel as they tore through the ship's outer hull. With the failure of the micro-meteor shield, the pummeling from the alien weaponry--fired from the surface below--had grown constant, horrific, and inescapable.

They had known for some time that this planet was inhabited. The reconnaissance drones had revealed the presence of many industrialized civilizations. Some more than others. The ill-fated choice had been made to make first contact with the more advanced of the nations. The optimism of the reports, too late, was now known to have been wildly premature. A result, no doubt, of other's arrogance that these somewhat primitive beings had yet to develop interstellar vehicles of their own.

Another explosion rocked the ship, like a final death throe that mercifully allowed the smoke to exit out large cracks, the wind whistling, screaming past the ragged openings. The captain, down on one knee and barely able to grasp a nearby railing, berated those preliminary observations which had been so inadequate. Naive assessments that neglected to take sufficient note of the aliens' overall savagery and propensity for violence.

Sure, there had been rumors, but no one had taken them seriously. No race of beings who had discovered the power of the atom -- and not destroyed themselves--could be as unpredictable as the skeptics had warned. Or given to the foolish, paranoid superstitions that still others had feared.

Now that the truth had announced itself in the form of crude but effective weapons, it was too late--at least for him and his brave crew.

Only seconds remained for the captain to enter the final bits of data into the recorder. If others were to follow, his final transmission must include the geographic coordinates of his exact location. Slowly, painfully, his fingers tapped the pads of the transmitter and executed the words, noom-exico. Apparently the name of a local province.

Wiping the blood from his hand, he entered the local designators--presumably the characters of some alien alphabet: R…O…S…W…E….

---
XXII
Abandon Ship!

1. To withdraw one's support or help from, especially in spite of duty, allegiance, or responsibility; desert: abandon a friend in trouble.
2. To give up by leaving or ceasing to operate or inhabit, especially as a result of danger or other impending threat: as in abandoning ship.
3. To surrender one's claim to, right to, or interest in; give up entirely. See Synonyms at relinquish.
4. To cease trying to continue; desist from: they abandoned the search for the missing hiker.
5. To yield (oneself) completely, as to emotion.

If the human race is to persevere as a form of everlasting life, we must, as a species, abandon the planet Earth. And the sooner the better. As of the very moment that I write these words, forces both geologic and cosmological are at work, as if conspiring – almost diabolically – to eradicate not just human life, but most, if not all, living organisms.

In the great Permian extinction, over 90% of all life is thought to have perished. Subsequent extinction events have taken their periodic tolls as advanced forms retreat one pace back for every crawl-step forward. Located throughout the globe, but North America's Yellowstone Park in particular, the so-called super-volcanoes continue to stoke their vast cauldrons with the fires of the next extinction event.

Such cataclysms are likely common throughout the galaxies where countless human-like races continue to be erased from the cosmological ledger.

---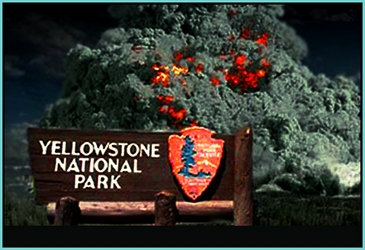 XXXIII
Slow Burn

"What troubles thee, Sire?" the jester asked. "Why the glum face, my lord, when thou needeth for nothing?"
"Aye," the king frowned. "And there be the rub, old friend. For my true need is that I want for everything. And in being denied the all of it, I have nothing."

In a world comprised of those who live relatively privileged lives where their basic needs are in want of nothing, and the far larger number who live in squalor -- deprived of most everything -- decries of discontent are not reserved solely for the less fortunate among us.

There's an old saying that describes one who is well-off both in terms of finances and friendship, as suffering from an embarrassment of riches. Less well known is the equal but opposite expression as to one bemoaning an embarrassment of bitches.

My reality is one in which regrets, complaints, anger and disappointments have merged into a single and unified form of melancholia. Were I to indulge in such a morass of morosenesses for more than mere moments of time, a return -- an escape -- back to the realms of light and joy should prove difficult indeed.

When I was small, both in body and in mind, I knew little about anything. Now older and grown, I'm aware of too much about everything. And in learning so much, know only more about nothing.

Because my stomach is full, I placate a brain whose appetites are insatiable. And the world is so accommodating, so effusive with its never-ending bounty of information, so grandiose in its exploitation of one's senses, I ache from an embarrassment of my inability to distinguish one truth -- one falsity -- from the other.

I begrudge no single disparity, bear no one complaint, anymore than I might praise one thing's beauty over the loveliness of another. But hear my anguish, for the animus that stirs within me derives not from a sense of personal loss, as much as it doth a cessation of existence itself.

As we play at life, speak about and debate the profundities of any number of human destinies, forces both geological and cosmological in nature gather about us, their prodigious, olympian powers set to unleash a final judgment that is neither final nor judgmental -- but only another page that is turned, the next tick on a clock whose face is without numerals, without hands.

In some immense instant of meaninglessness, the planet once known as Earth is vanquished, along with its vast inventory of voices, songs, achievements and artifacts. As well as its human proclivity for depravity, violence, and stupidity. The same foolishness that dawdled in the face of its demise, ignored the wisdom of sciences which warned of a secular apocalypse, and instead chose to anguish over religious fashion trends.

A great light in the universe will have been extinguished, yet that same cosmos will shine as brightly as ever, its one darkened lamp only negligibly missed amid the radiance of an infinitude of others.

So what's the gripe? The nature of things are what they are. Are they not? Or are they? Whatever the reason, regardless of cause, homo sapiens, as a species of otherwise intelligent life, possess a propensity to both choose and follow the wrong leaders, to allow themselves to be led by instincts and motives which run afoul and astray of what is in their own best interests.

For almost a century, the writing was on-the-wall, so to speak, or rather the strata was in the rock, revealing all to any who could decipher the messages. Cautionary warnings that told us we had to leave this place, this world where Eden might last just long enough to allow our escape. Mankind was never cast from the Garden, but was told to leave before the serpent itself should rise up from below, or descend from above, and consume the world as a whole.

I'm pissed off because we weren't the chosen people after all. Had we been so, our spaceships would even now, this very moment, be colonizing the various moons of our solar system, thus preparing for trips to other planetary systems and beyond.

But instead, as the great cauldrons of the super-volcanoes fill their vast chambers with oceans of magma, the crusts of the earth bulge as if pregnant with the extinction to come. All while errant meteoroids and asteroids complete their slow, inevitable trajectories, and fulfill their fateful rendezvous with some rock in the road.

I'm furious and disgusted because it didn't have to end this way. A child born today should, in theory, have lived forever. Like the image of God and Adam on the ceiling of the Sistine chapel, where the fingertips of both just barely touch, omniscience was well within the reach of human minds and abilities.

But we're too late. Can you feel it? The ground shakes ever so slightly. Steam and smoke rise ever so quiescently from warming vents and glowing furaroles. A light in the sky, faint at first, unseen a year ago, grows brighter by the hour.

My reality is one in which regrets, complaints, anger and disappointments have merged into a single and unified form of melancholia. Were I to indulge in such a morass of morosenesses, for more than mere moments of time, a return -- an escape -- back to the realms of light and joy should prove difficult indeed.

Death is not a denial of seeing the glories yet to come, but rather a preemptive call to everlasting, dreamless sleep. It was our reveries, the dreams we dreampt while awake, which called us to live lives eternal.

Perhaps on some other world, sentient entities have been, or will be, wiser than we. Having survived not only their own personal enemies of mind and spirit, they eventually saw the need to evacuate what was obviously a temporary womb, an impermanent nesting ground where flight, as in fleeing, was understood in both a figurative and literal sense.

The apparent silence and emptiness of the space that surrounds us, is an unsettling indication that few advanced civilizations survive long enough to reach out and touch their neighbors. But the cosmos is a big place, and the distance between phone booths (or cell towers) is far reaching indeed.

I just wish I felt as optimistic about my local 'hood as I do those others -- out there. I've lived just long enough and accumulated just enough knowledge about this and that, to realize we're just about done here. Mother Earth has never been a loving parent, and her next wrathful tantrum is about to take its terrible toll once more.

I suppose, from a purely academic viewpoint, it is somewhat interesting to speculate as to who comes next. During what is called the great Permian extinction, about 90% of all life on Earth was exterminated. That's a pretty big setback. And it's set to happen all over again. If that doesn't piss you off, then you deserve a merit badge for temperance.

As for the rest of us, except for those who choose to remain in denial, there lurks at our very feet the new inheritor of our world. It may well be that small, insignificant bug that so easily smears the bottom of your foot, whose ancestors shall colonize the stars. And not the monkeys who would be gods.

I was rooting for the apes myself, and for some miracle to come along. Miracles if you take a look around, however, are few and far between these days. Not the small ones. I see lots of those. No, it's the big ones I'm talking about. You know, like the parting of the waters, so to speak. Where the children travel from one place to another and get to the other side just in time. That kind of miracle.

I'm pissed off about a lot of other things, but since I wished to restrict this to a single pet peeve only, I decided this one in particular was probably at the top of my list.

As the old king pushed to his feet and stepped from the throne, seemingly oblivious to the fire and smoke visible outside the chamber windows, his scabbard and sword slipped from his waist and clangored to the marble floor below.
The jester didn't have the heart to tell his longtime friend how the king's enemies had already breached the portcullis and would be upon both of them at any moment.

---
XXXIV
Size May Really Be Everything

Of all the more interesting and educational pieces that circulate among emails, the internet, and elsewhere, are the astronomy items that show and tell us about some of the more fascinating aspects regarding the Earth and its place within the cosmos.

One of the better of these, in this case a video, recently made the rounds, so to speak, and while an exact description of what this mini-documentary contained is not important for this discussion, of particular interest is one of the more dramatic demonstrations presented by the animated program.

Clearly illustrated was the disparity in sheer size among the objects in the universe. Amazing comparisons were shown between the size of the Earth and the sun, the other planets of the solar system, and most incredible of all, the differences in size among the stars themselves.

We see where the sun itself is not only a rather ordinary star, but within the entire family of detected stars, it is also one of the smallest members. For example, I'll use a common metaphor -- that of a beach full of sand -- and then offer a perspective, not one of quantity as is typically the case, but one which will illustrate an inequality of size and mass that staggers the imagination.

The various magnitudes involved are such that our abilities of comprehension are challenged to the point of incoherence and unintelligibility. To wit the placement of a single grain of sand in the palm of one's hand. Now imagine this tiniest of pebbles as representative of our sun. And then envisage that the Earth itself, upon which you're standing, is illustrative of the largest stars which populate the universe. It is clearly a difference in size that language cannot adequately describe.

Consider also, as part of this example, that the Earth is nearly microscopic by comparison to not only the sand grain, but practically sub-microscopic as relates to the Earth as a stand-in for the larger star.

Among the multitude of ramifications and conclusions that might be drawn from such a comparison, one in particular seems to stand out from the others. This is to say that given our observation of a cosmos which spans orders of magnitude -- in terms of size -- from the very small to the very large, we ourselves appear to exist at the very bottom of the chart, so to speak. While many things are considerably bigger than we, a relatively lesser number of significant objects are smaller. It would seem that we are indeed the pebbles (or grains of sand) within nature's otherwise immense garden of rocks and boulders.

This observation is interesting in many ways, none the least of which might be viewed as a tangible frame-of-reference. By this, I mean to say that based upon a perception of where the uppermost limits appear to exist, according to size, our occupation at the extreme lower end of the scale gives us an important clue as to "where" the actual party, in a manner of speaking, is really happening.

For example, even within our own solar system, among the so-named gas-giant planets, worlds like Jupiter, Saturn, and Neptune -- all of which are many times larger than our own planet -- the forces of gravity are such that human visitation and surface exploration will likely never be attempted. It is these tremendous core pressures which are found on extraterrestrial worlds, that is deserving of special attention, and upon which this essay is primarily focused.

Certainly noteworthy to yours truly is how we find no miniature solar systems surrounding us. Which is to say, small stars or suns around which a family of ultra-dwarf planets revolve, in some ways similar to own solar topography, but on a scale which is tiny when compared to ourselves. Such things do not appear to exist, and likely cannot exist. Not until we shrink our viewpoint to sub-atomic levels, which is a whole other article in this series.

Stars smaller than our sun are plentiful in the universe, but as opposed to "healthy" young stars, capable of supporting a large family of orbiting planets, such bodies are typically the residual remnants of their former glory as much larger stars, in many cases bigger than our sun at one time. When stars die, they tend to explode and shrink in size, thus the rather large population of these particular "dwarves".

Other small stars tend to be abnormal and exotic in nature, often paired with one or more other stars. Indeed, it is thought that a large number, if not most other stars, are so-called binary systems, where two stars revolve about a common center of gravity. But such a discussion digresses from our main center of attention -- that of gravity and the question of the implications and inferences that the forces of same might have on the existence of life.

Also not touched upon in this particular essay, is an in-depth discussion of the various aspects of luminance with respect to smaller versus larger stars. Thus if a star is a million times larger than our sun, it may well be a million times brighter. But other stars, perhaps several million times larger, might be a billion times brighter. As with the unimaginable forces of gravity exerted by larger bodies, the light produced by such stars is beyond comprehension, and deserving of its own examination.

Meanwhile, back to our original topic, were astronauts to visit an earthlike planet several times larger than our own world, the surface gravity would also be several times greater. The exact opposite of what we saw on the moon, these explorers would be weighted down -- literally -- by either atmospheric pressures, the pull of the planet itself, or both. In either case, the limitations and restrictions on both men and equipment would not only be significant, but in all likelihood, prohibitively cumbersome and complex.

On the truly larger worlds, proximity positions -- elevated stations well above the surface -- should be the norm. In a more abstract view of such situations, however, the question arises as to what impact these large forces of gravity would have on the forces and conditions necessary to the spawning of life (as we know it). Scientists have recently turned their attention to whether or not life may evolve in these upper regions -- cloudy, gaseous areas far from a planet's surface, where any manner of more interesting conditions might well exist. Conditions not unlike the primordial "soup" of Earth where life, at some point, brewed into being.

Furthermore, just as the distance between Earth and the sun represents a so-called "Goldilocks" zone whereby ambient temperatures allow for water to exist in its three separate states of gas, liquid, and solid -- is there an equivalent zone with respect to gravity? Does Earth not only reside at just the right distance from its sun, but does so at just the right size -- meaning mass -- as well?

Such a notion would suggest that a planet like Mercury, for instance, would lack sufficient mass, in any event, to provide the conditions necessary for life to evolve. By the same token, the earthlike planets which are now known to orbit any number of friendly stars, but are significantly larger than Earth, may possess gravitational forces and atmospheric pressures which are equally deleterious to the life-forming process.

One interesting argument begs us to recognize that life on Earth exists in a wide variety of hostile environments. At the bottom of the deepest ocean trenches, pressures certainly approach, equal, or exceed what we might expect to find at the surface of atmosphere-bearing rocky planets (or cloudless others) which are several time larger than Earth. Yet life abounds in such places. Might they do so also, then, on other planets regardless of size or air pressure?

When advancing such arguments, it must be remembered and acknowledged that life on Earth did not originate in what we refer to as inhospitable environments. Called "extremophiles", organisms which thrive in near-boiling temperatures and under tremendous per-square-inch pressures transitioned to such localities. They gradually, over thousands and millions of years, moved from hospitable regions into areas that only by comparison, appear to be less welcoming.

It is somewhat the reverse of the frog-in-the-pan-of-water scenario. In that example, a frog is placed in a pan of cold water and ever-so-slowly, the temperature is raised to the boiling point. The doomed frog doesn't notice until it is too late because the change was gradual. Do the same experiment over a period of a million years, however, where numberless generations of frogs and tadpoles are allowed to spawn over and over again, and the chances are good that we will evolve a frog which can tolerate very hot temperatures indeed.

The catch, of course, is that we necessarily began with an organism already existing in an environment less extreme, and probably one far more conducive to life evolving than boiling water and crushing temperatures. One of the things we see in the microscopic fossil record are fragile, delicate life forms. It is highly doubtful that such creatures, likely the progenitors of all life, would have spawned successfully under any but the most favorable -- and relatively mild -- of conditions. Which is to suggest that these same conditions are prerequisites throughout the universe, with respect to the evolution of life "as we know it".

This latter proviso leads us into the very tenuous territory of life forms based on other than the carbon atom, upon which we ourselves are derived. One of the favorites of those who like to think outside the carbon box, so to say, is silicon, equating to a silica-based, i.e., crystal-quartz life form. And there are others. Lots of others, with almost no limit. Since the very definition of life is undergoing constant change, the possibility grows increasingly that even on Earth, what we now call life may be expanded to include hitherto unknown or unnamed entities.

In summation, it is certainly no surprise to me that the listening machines of SETI (Search for Extraterrestrial Intelligence) have remained silent all these years. It seems as though under precisely the right conditions, life simply bursts into existence and can hardly be restrained. Simultaneously, the recipe of ingredients, the directions for cooking, if you will, become at one and the same time, more complicated and increasingly limited.

Not only must the right temperatures be available, but gravitational pressures as well. The planet must be rocky and not gaseous, with a molten, magnetic core that both blocks and deflects the harmful radiation that bathes all cosmological bodies. The parent star must be stable and not given to sudden and dangerous outbursts.

Last but not least, the planet's orbit must be mostly circular in configuration and lie along the star's plane-of-the-ecliptic -- it's equatorial zone. Elliptical orbits that first swing blazingly close to a star, then move far away and freeze before returning, likely doom all life before it chances to begin. Life appears to like things to remain the same for long periods of time, and freezing, thawing, burning, melting, then freezing again, are not exactly optimal conditions. Some scientists hold out for life surviving in those moderate areas located between a planet's cold and hot zones or longitudes -- so called terminator zones -- but it sounds like wishful thinking more than hard science.

One final note of worth, for what it's worth, is in regard to Earth's tagalong companion, the moon. Of all the inner planets, only Earth possesses a moon. Mercury doesn't. Venus, the same size as Earth, has no moon. Nor does Mars, last of the rocky planets between ourselves, the great asteroid belt, and outer gas giants. And no, Mars does not have any true-blue moons. Two small asteroids, Demos and Phobos, were captured by the planet at some point in its distant past.

So why does only Earth have its one moon? And what bearing might that have on the evolution of life? It is now widely believed and accepted that our moon is the result of a catastrophic collision between ourselves and another planet, roughly the size of Mars. All of which took place not long after the Earth had already settled somewhat, but prior to the arrival of the great seas. When the collision finally occurred, the entire surface of the Earth was re-vulcanized and once again turned into a single ocean of liquid magma.

After the many leftover, orbital fragments had accreted into their current spherical shape, and began a slow progression away from the Earth -- which continues to this very day -- nothing on our planet would ever again be the same. The entire destiny of Earth, as a geological entity, was forever altered by the presence of this new and relatively massive body.

The errant wobbling of the Earth on its axis -- common to such planets -- was stabilized by the moon's presence. The result of this stabilization was a world with four distinct seasons, and polar icecaps which remained perpetually frozen for the most part. Most striking of all would have been the newly arrived oceans of Earth which, instead of puddling like immense lakes, rose and fell as great tides, a mile or more high in some cases, and washing inland hundreds of miles.

Because much of this water, delivered by comets and other icy objects, was held in the polar caps, large land masses that would otherwise have been sunk beneath hundreds of feet of ocean, were exposed to direct sunlight. And to the daily tsunamis -- of Biblical proportions -- that year in and year out, for countless millennia, washed into the waters a trillion tons (or more) of minerals and chemicals.

On other planets, moonless worlds more like Earth than not, their eccentric orbits and ever-shifting tilts of their axes bathe the surface in deep, endless expanses of water. Life may still evolve in such places, but it's doubtful that a planet of swimmers and flyers -- sans any land masses to speak of -- would produce technologically advanced civilizations. Far more likely, the ruling masters of such worlds are akin to whales and flying fish. No doubt beautiful and sophisticated in their own right, but not a radio in sight.

On Earth, these early millennia had been a tumultuous time of great stirring and churning, of endless lightning strikes, and the constant mixing of exotic compounds -- over and over again -- for billions of years or more. The question is not so much one of why life began on Earth, and how we ourselves evolved. But rather, given the presence of a fairly large moon, most of everything that exists seems, in hindsight, practically inevitable.

No, I believe the real conundrum is why life isn't more abundant than it appears to be. Which is utterly nonexistent -- at least in our neck-of-the-woods, so to speak. Where is everybody? We're still holding onto the idea that hidden deep within the sub-surface oceans of the various moons that encircle the major planets, all manner of life forms swim through seas warmed by subterranean volcanism, especially thermal vents similar to Earth's own. Maybe. Maybe not.

My fear is that life is far more rare than we might otherwise choose to think. Or hope. The highly conditional forces poised against it are formidable indeed. The real miracle may be that life ever happened in the first place. That it came into existence at all.

And the place of that amazing event was on a small world whose temporary inhabitants gave it the name of Earth. And who once lived in a relatively ordinary galaxy they called the Milky Way.

Thus the ultimate query, I suppose, is whether these human beings, as they were known, would have taken to ensuring their survival more, had they known or suspected even, that they were indeed the only game in town.

So to speak.
---
XXXV
Realm of the Quanta

quantum
noun: pl. quanta
1. A discrete amount of something that is analogous to the quantities in quantum theory.
2. (physics) the smallest discrete quantity of some physical property that a system can possess (according to quantum theory).

A quantum of light is called a photon.
In an observable, measurable uninverse that is a lot of things, one of the more extraordinary qualities we find is the wide range in the sizes of everything that exists. From the largest collections of things, such as a galaxy or group of same, to the smallest sub-atomic aggregates of particles that comprise coherent arrangements of molecules and atoms. And from there, we descend ever further, deep within the interiors of atoms, and ultimately arrive at the realm of the quanta. Regions so small that to shrink even more would take us to places where the laws of physics themselves begin to lose all meaning -- perhaps all relevancy whatsoever.

At the upper end of the scale, as discussed in other segments of this series, exist the true giants which roam the cosmos as individuals. Typically a huge star, but more recently as super-massive black holes which not only dwarf the largest of stars, but may rival in size, entire planetary systems as well.

Within such a disparity of things that are very big, and those which are smaller than the tiniest that we might ever imagine, where does the planet Earth reside? At first glance, it almost seems like we're roughly in the middle of it all. That there are nearly as many things smaller than ourselves, as there are larger. If true, what significance, if any, might such a frame-of-reference indicate. Is it important or simply coincidental?

One of the great universal constants is that coincidence rarely plays more than the most minor of roles in the overall scheme of things. Without the presence of life -- as we know it -- would the Earth stand-out for any reason, whether in regard to size or any other respect? Indeed, is life itself the chief arbiter of planetary scale and size?

Such a proposition carries profound implications. The suggestion is thus posited that life (as we know it) not only exists within a fairly narrow set of parameters, but may not or cannot evolve outside these same limitations. Not only must an Earthlike planet be located in just the right spot relative to its parent star, but such a world must be of a certain size which is neither larger nor smaller than is allowed by a strict set of constants.

Too big -- or too small -- and life simply doesn't happen. This isn't to say, however, that within a given "scale-of-permissibility", that a wide range of sizes are not possible. There may be giant life forms found among the atmospheres of Jupiter or Saturn, or microbes swimming in subterranean oceans of the smallest moon. Almost irrespective of such circumstances, however, would be the implication that solar systems identical or similar to our own, represent a kind of prerequisite model in multiple ways, none the least of which are the sizes of the planetary bodies themselves.

If life exists on microscopic specs of space dust, or on planets twenty or fifty times larger than Earth, we should expect it to be of forms that are hardly recognizable to us. If at all. And vice versa.

Such postulations would go far in explaining some of the many quandaries that surround us, both as living beings on Earth, and the apparent absence of same on other worlds. If valid, the arguments put forth in this little essay portray a dim, if not dismal, prospect for the existence of life as an abundant, fertile and vigorous process that arises with little provocation.

On the contrary, if limitations of size are subsequently configured into the Drake equation, and other formulations that forecast a universe brimming with life, the formerly optimistic numbers that describe alien contact as virtually imminent, may well drop to only a small fraction of their former quantities.

Thus it is likely far less important as to where the Earth sits in comparison to the largest and the smallest of all the things that exist, but rather in whether or not it could be otherwise. That were the Earth a little smaller, like Mars, or some fraction of Jupiter's size -- larger -- no one would be around to ask these kind of questions.

Most probably, no one would be around at all.


---


You're currently on page AST11
listed under ASTRONOMICON.