D R A G O N O P O L I S ?

---
The Acropolis and Other Points of Interest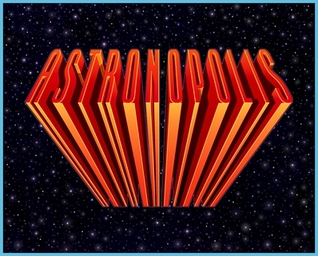 Fig. 1. The Astronopolis group from ASTRONOMICON.
Ever since the early days of film when Fritz Lang introduced the world to METROPOLIS, the Greek suffix of "…opolis" has been frequently used to describe something larger than life. The exact translation has become irrelevant in favor of the modern drama and epic quality of any word, either real or imaginary, that ends in "…opolis". A more recent example is director David Cronenberg's film, COSMOPOLIS. There are numerous other instances everywhere we look, whether in films, books, or even music.

No better example of this premise is found than in Walt Disney's 2001 CGI extravaganza, MONSTERS, INC. No better example, that is, of taking a theme too far, pushing it to an absurd extreme, and missing something far more clever and appropriate. The animated film portrays "Monster World" as it's called, where the creatures reside in the city of Monstropolis. Likely some studio exec in a rush to capitalize on the power of any word with "…opolis" in it, overlooked a far more obvious choice and committed one of the better (or worse) blunders when it comes to such things.

In Disney's classic, PINOCCHIO, the monstrous whale in the film was named "Monstro". Meanwhile the monsters in Monster World are all living in a large, metropolitan city. Let's see, hmm. If we add the name "Monstro" to "city" we come very close to another interesting word: "monstrosity". Monstrocity with its one letter change, would seem superior in every way imaginable to the awkward Monstropolis, which doesn't quite sound right and has no double-meaning, if any real meaning at all. Even in the context of whimsical, totally absurd scenes and settings, everything should still have its own "reason-for-being." Just my opinion, but I think Disney missed the Steam Boat Willie on that one.

That being said, I chose DRAGONOPOLIS precisely because it is more than just dragons. I read recently that the SyFy Channel changed its name from the earlier spelling of "Sci-Fi" precisely so it's program content could expand well beyond the otherwise limited boundaries implied by the term "Science Fiction".

Thus DRAGONOPOLIS welcomes visitors not only to realms of dragons and other creatures, but serves as a solid platform, both artistic and literary, upon which other areas of interest might diverge and evolve as independent worlds. Or in this case, separate departments and shops found within a rather unusual combination of mall and emporium. Mall, by itself, seemed too small while emporium, alone, too cold. The two together, though, seemed just right. Just serious enough. Just silly enough. A lot like me, maybe.

By the way, for those curious as to what the "…omicon" suffixes are all about, as used for all the major departments, i.e. DRAGONOMICON et al, I just like how they sound. Technically it means "book of" or "place of" or roughly the equivalent, but mainly the terms just look important, as if each asks to be taken seriously by virtue of signage alone. Okay, I confess to harboring a sense of the melodramatic. I always did want to take up acting among my other pursuits.

TIMTU INK. is the fictional umbrella company whose equally fictional management oversees DRAGONOPOLIS and all its operations. The central, nonfiction philosophy of the company is to promote and celebrate the joint worlds of art and literature, plus provide high quality services and products at really low prices. In addition, this site is more visitor friendly than many, welcoming input and feedback from all guests who dare to admit they ventured here.

Because much of the subject matter found in the emporium involves philosophic, sometimes deeply personal viewpoints, the membership option allows for more personalized replies to thematic questions, comments, and observations. Visitors will also quickly surmise that DRAGONOPOLIS is as much a literary repository as it is a purely artistic expression of one person's lifelong dabbling in both fields. Learning to do writing and art together is somewhat of a curse, however, as each tends to demand, like a jealous lover, the bulk of one's limited time and resources to do either.

While DRAGONOPOLIS is, in theory, located among the clouds somewhere, management lives in Surprise, Arizona, where the premises are occupied by my wife of 37 years, Madeline, and protected by two guard cats, Mila and Max. Madeline originated the idea for the DRAGONIA Trilogy and actually wrote the first draft of the story. Nowadays she provides me with much needed support, encouragement, and inspiration.

Until such time that circumstances prevent me from doing so, I enjoy direct replies to questions and answers on a whole range of different subjects. Brief discussions that include helpful writing tips, critiques, and suggestions for new writers and artists are of particular interest to me. As mentioned elsewhere, becoming a staff member of DRAGONOPOLIS offers a range of benefits, none the least of which are discounts on merchandise and expeditious replies to staffers' questions and comments. By the way, NOUMENOMICON is the emporium's only department (still under construction) where no items are available for purchase. But I'm working on it. In the meantime, thank you for your patronage. Or just stopping by for a look-see.

If you want to know a little more about Robert Anton (that's me) please take a look at the next page entitled Robert Anton. After, the final page of the website concludes with a brief nod to the philosophy behind DRAGONOPOLIS.


---
* * * *



You're currently on the Dragonopolis? page
listed under Lounge.



Click here to see the person behind all the hoopla.
Or read even more hoopla about the person.



The Dragonopolis Philosophy.
Basically the last page on the site.
When finished, please go back to Lobby
and start all over again. Thanks.




Not exactly your last chance
to go to Amazon and
order my books.
(but while you're here...)