Page 3



E S S A Y S
By The Number

e4
M O M E N T U M S
T h e S e r i e s

A timeless point wherein decision is freely made without apprehension, unreflectively
and directly integrated. No longer subject or object, nor observer and observed.
A phenomenon, an awareness without parts, without summation.


BACKGROUND

FOREGROUND

MUDDLED GROUND

THE HIGH GROUND

GROUNDLESS

GROUNDBREAKING

LOSING GROUND

GAINING GROUND

GROUNDWORK

For The Unrepentant, Materialistic Entreprenuer

FOR THE WELL GROUNDED

e5
THE COMPLEX FACE OF SIMPLICITY

"If you wish to make an apple pie from scratch, you must first invent the universe."
-- Dr. Carl Sagan

For those interested:
Q: What is wrong with this painting?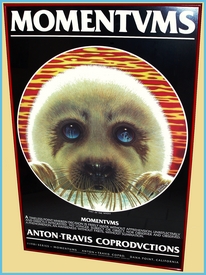 Fig. 2.
---
What is missing in the painting? Is it incomplete?

Captain Paul Watson & The Sea Shepherd Conservation Society

"We know what we're doing to the whales. But what are we doing to ourselves?"
-- Paul Watson, 1987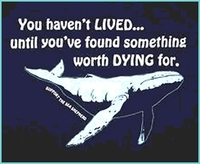 ---
where went the great whales
where the dolphins and the fish
where went the people

Godspeed (and long live) Paul Watson and the Sea Shepherd Society.